ENERGETIC THERAPY FOR THE 'HIGHEST OF GOOD' WITH TOTAL INTEGRITY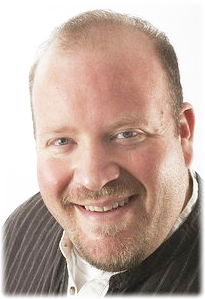 Embark on a transformative healing journey with a compassionate intuitive practitioner dedicated to your well-being. I specialise in restoring profound balance and facilitating positive change in every aspect of your life. With unwavering integrity, I am committed to your highest good.
In our sessions, I deeply listen and tailor techniques like psychic surgery, soul cleansing, and spirit surgery to meet your unique needs. I honor your soul's inherent right to heal, embracing a transformative healing philosophy.
I've witnessed remarkable breakthroughs in individuals facing depression, eating disorders, trauma, pain, and negative patterns. No matter your struggle, I offer unwavering support and guidance.
My transformative services extend to couples seeking understanding and businesses in need of energetic cleansing. Trust in my ability to facilitate lasting change. Let's unlock boundless possibilities together on this life-changing path.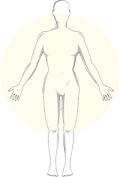 PAIN & ILLNESS
We are a soul with a body not a body with a soul. Energy affects the body so working energetically can help to heal pain & illness.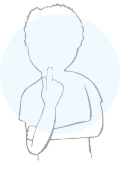 ANXIETY
Anxiety; I believe is learned and can be unlearned if it is understood and processed in a gentle manner with love and acceptance.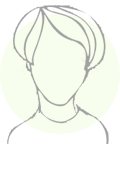 DEPRESSION
I believe sufferers from depression can move through depression by learning how to process their emotions properly.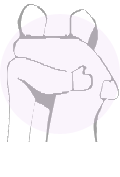 RELATIONSHIPS
Adult relationships are a recreation of childhood relationships. Through understanding and connection they flourish.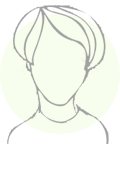 FINANCE & CAREER
Money is an energy and can be blocked by negative beliefs, through awareness we can make positive productive changes to money behaviour.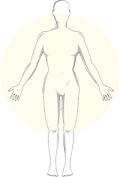 ENERGY COACHING
No matter what is happening for you, if you are drawn to me, then I can help you. No matter what your ailment or problem together we can improve your life.
TESTIMONIALS & BOOK REVIEWS
HOW NOT TO FUCK UP YOUR KIDS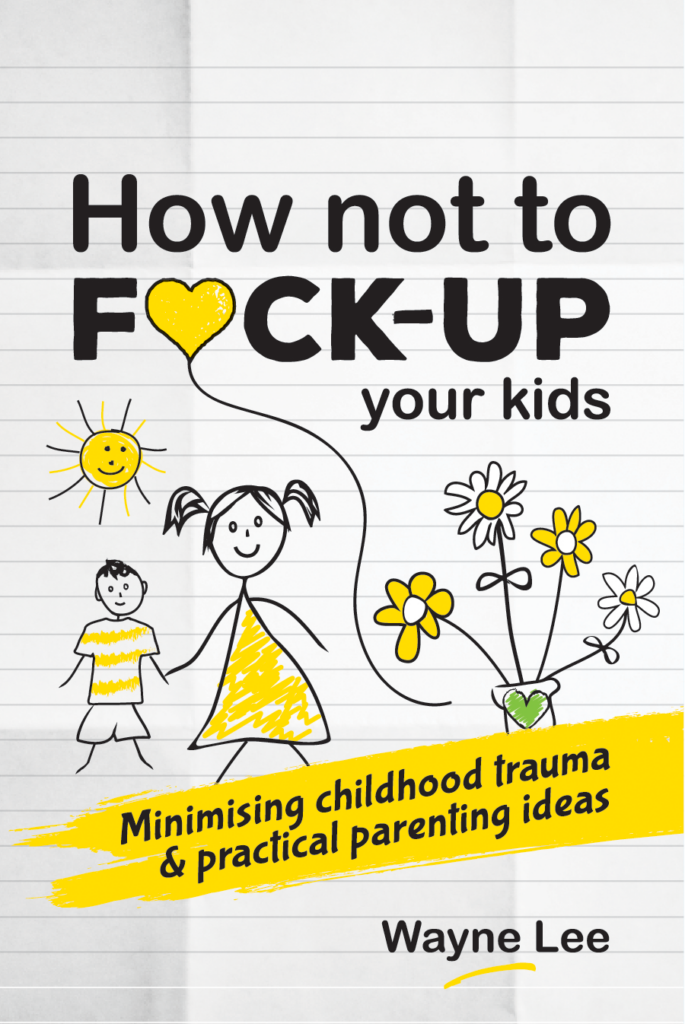 This passionate, eye-opening and heart-felt book is perfect for parents of 0-8 year olds and gives an amazing insight into how to minimise childhood trauma. By changing your attitude to parenting you will raise emotionally mature children without losing your mind.
Here's what you can expect:
Why the naughty step needs to go as soon as possible.
How to help your kids to share and not share for their best good.
Learn how to really communicate and listen to your child's needs.
Why self-empowerment and personal development are your best parenting tools.
Why you should never lie to your children if you want them to grow up to be balanced adults
And lots more including sleeping habits, toilet training, dealing with tantrums, sibling rivalry and how to teach your children to learn.
Wayne is an internationally renowned healer who, for the past 12 years, has helped thousands of adult clients deal with inner-child trauma instilled in them by unaware parenting. In this straight-talking and often light-hearted book he shares concepts, ideas and insights to help prevent your kids ending up on the therapy couch. Jam-packed with real-life case studies, practical ideas and advice, How Not To Fuck-Up Your kids will help you to become the best parent you can be and help your children grow into genuine, emotionally stable and empowered adults.
Note from the author: If this book doesn't make you see parenting in a different light I'll eat my fucking hat.
This book is a brilliant gift for anyone who is or is going to be a parent.
"This book has been a many leveled therapy session. As I read, I examine my parenting, the parenting I received, and the parenting of my grandchildren. I cringed a little, however, as I recognized the learning process involved in family relationships. Through examples, offering phrases, and reading the results of unhelpful parental behaviors, I began to clarify my responsibilities to myself as a person, and to my family, as mother and grandmother. Wayne has been down to earth, honest, loving, and very brave to have shared in this way. Everyone can benefit from these profound lessons in parenting, and the learning process leading to raising a well balanced human being. The bonus is balancing yourself along the way."
– Ruth S.
THE ART OF THE INTUITIVE HEALER
VOLUME 1 – THE HEALERS POINT OF VIEW AND VOLUME 2 – A PRACTICAL HEALING GUIDE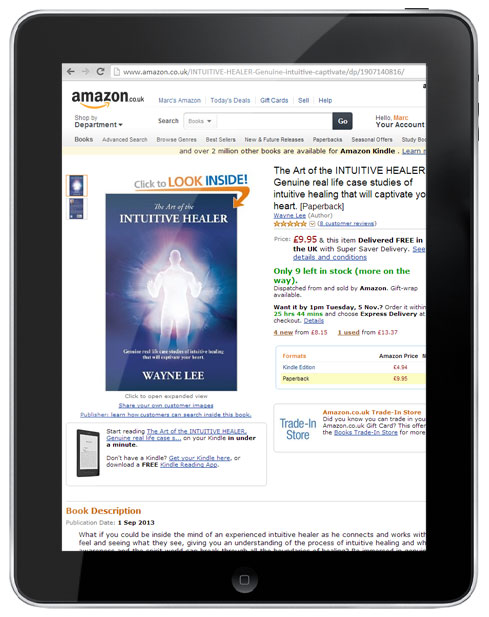 THE ART OF THE INTUITIVE HEALER.
VOLUME 1 – THE HEALERS POINT OF VIEW
Be immersed in genuine real life case studies of intuitive healing that will captivate your heart and open up a world of possibilities full of intuition, love and life.
This book is for all of us, as we all need to heal and be healed.
THE ART OF THE INTUITIVE HEALER.
VOLUME 2 – A PRACTICAL HEALING GUIDE. 
Moving real-life examples illustrate his over-riding message of acceptance and love which underpin his intuitive healing techniques. As you follow his lead, you cannot help but find yourself touching the infinite to heal both yourself and your clients. An eminently practical guide for all of us – we are all healers in need of healing.
DO I NEED TO PREPARE FOR A SESSION?
WHAT SHOULD I EXPECT IN A SESSION?
I find that every session is different because we are all unique with different needs, I will listen to your needs and tell you what I see energetically with you, then we will attempt to make the changes that are for the highest of good for you through either hands on healing or visualization.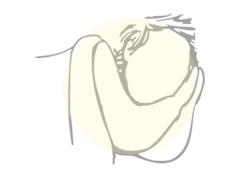 There is seldom any discomfort or pain as it is important to me to make sure you are comfortable and understand everything that I am doing before I do it.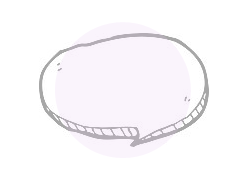 I am very intuitive and there may be times of silence from me as I am working on or discovering what is needed for you .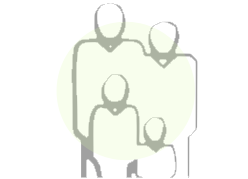 You are welcome to bring a family member or friend to keep you company if you are nervous but be aware I will sometimes ask personal questions so I can get your energy to react.
WHAT TO EXPECT AFTER A SESSION
After a session I find Clients may be slightly tired and dazed or dizzy due to the energy changes that have occurred in their body.
You may feel energised and light after your session as we have cleared away blockages that have been using your energy to sustain them.
You may feel very emotional after a session. Often releasing energy blockages also remove the emotional protectors we no longer need. So your true emotions may come through. (please remember happiness is an emotion too)
The fact that you feel something, ANYTHING is very important. Because I am just the channel I can not always be certain of the effect of a session on a client/ Some clients feel nothing significant through a session, their brain could be repressing what was worked on so you may need a few days to process before becoming aware of the affects of the session.
Often I am simply the catalyst that helps my clients healing to begin and continues for months after.
once you are a client you are always a client to me.
As more people get to know of my work and my genuine abilities, I have had many clients from around the world ask me if they could do sessions over the phone or video call. I have done many of these sessions and am really pleased with the results as it makes no difference if I am near or far, I can still feel exactly what is going on with a clients energy. I feel very comfortable working over video with my client's and still feel and see the energetics as they move with my clients. 
The distance means nothing to healing in fact often the video sessions can be more powerful because of the distance as energy moving gathers more energy and the client s in their own safe environment. I do love 1-1 sessions but cannot do all my 1-1 techniques during a video session but I have found new and exciting methods to work from a distance. The investment into your healing is £150-00 for an hour video session. Sessions always paid up front. (Couples sessions are also available internationally over on-line chat). To find out more about distant healing sessions please click the button below:
COUPLES' HEALING SESSIONS
As more and more clients told me I was helping them with their personal relationships, I have begun to offer couples sessions. I am not a trained couples therapist and do not profess to be; What I do in couples healing session is focus on healing the energy and bonding pattern between the partners by explaining the flow energy between then so that there is understanding and awareness of the patterns,  projections and needs.  
I offer simple but effective tools to help to allow the relationship to take a new more productive and genuine course. Although my method is very alternative, I have found it to be extremely effective and helpful to couples.  I find that the session are fun and open and both partners feel heard, seen and understood equally. Other therapists have commented on how the couples always leave my sessions laughing and smiling.